Posted on December 6, 2021
Here at Photek we were recently recommended for continued certification after completing our ISO 14001:2015 recertification audit.
This recertification recognises Photek's determination to manage our environmental impact and shows a constant commitment to environmental planning and improvement. The audit determined the effectiveness of our environmental management system ensuring that it meets all applicable statutory, regulatory, and contractual requirements.
Our robust and well-defined environmental management system supports us in monitoring our environmental impact. Ongoing monitoring ensures that we are constantly reducing our environmental impact, fulfilling our compliance obligations, and meeting our environmental goals.
We have established a controlled waste management area for holding recyclable and hazardous waste, creating a reduction in transportation of these materials. This waste is disposed of through licensed waste carriers only, these licenses are reviewed regularly to maintain compliance. None of the general waste from Photek goes to landfill, it goes to energy recovery for conversion into usable heat. We have also implemented secure office consoles which are collected monthly and ensure that sensitive information is securely recycled.
Recycling is promoted throughout with dedicated recycling stations. We have introduced biodegradable loose fill packing and a hybrid paperless system within the business to help reduce our paper consumption and printing. This is monitored on a regular basis.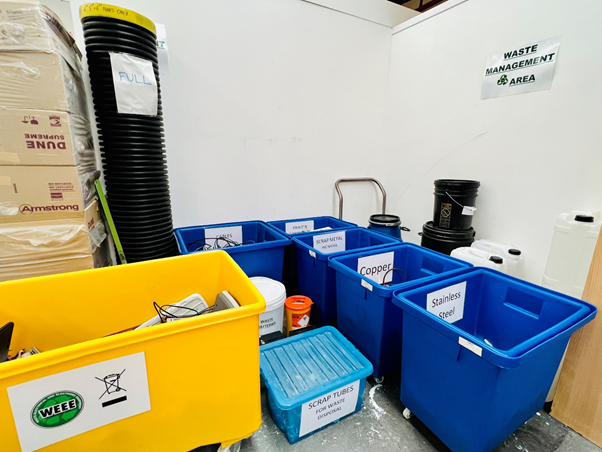 Employees are also encouraged to take part in the government-backed cycle to work scheme. Many have joined the scheme and we have installed a covered bike store to keep their bikes safe and dry.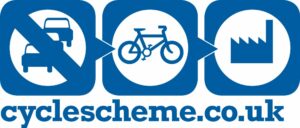 This year we are on target for a reduction in gas, electricity, and water consumption across the site. This has been helped by the installation of Hippo water savers installed in all the toilets, and reminders next to light switches to conserve energy and turn of the light.
At Photek we fully accept our responsibility to protect the environment in all our business activities by adopting best practice industry standards and guidelines.
We aim to continuously improve an effective environmental management system that reduces carbon emissions, prevents pollution, and helps in the processing of all waste to reduce energy usage and resources.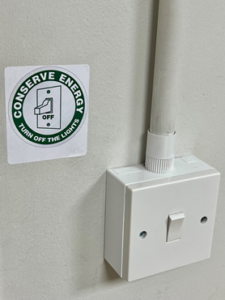 Luke Strawson
Quality Assurance Manager